McLean is fortunate to have so many families, friends and neighbors who have been reaching out to ask what they can do to help during this unsettling time.  Flowers, cards and "Thank You" signs, as well as the meals delivered for staff, help to brighten our days and remind us that we are all in this together.
The Many Ways to Support McLean
Thanks to the generous donations and selfless volunteer hours from people just like you, we're able to provide, enhance, and sustain independence and the quality of life through our integrated health care services and campus community.
Whether it's attending a fundraising event, joining our dedicated auxiliary, making a financial gift or becoming a volunteer, we count on your support for maintaining the standards for which McLean is known.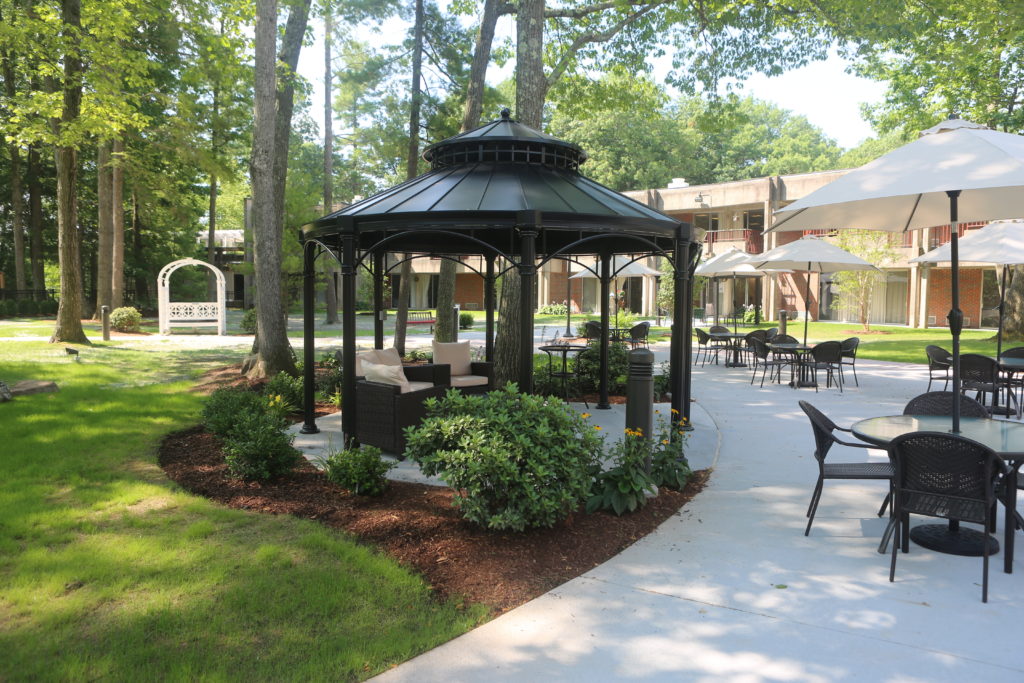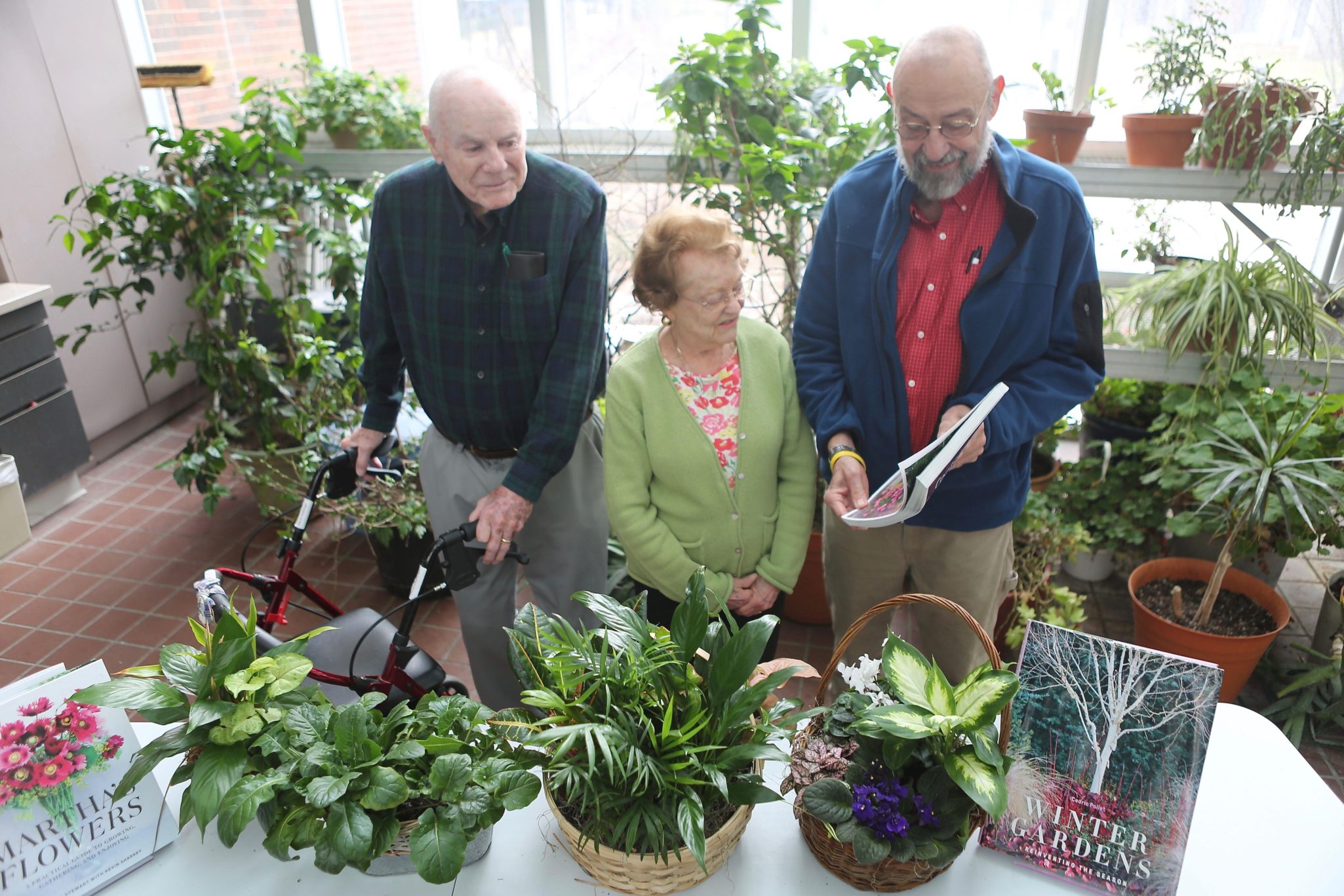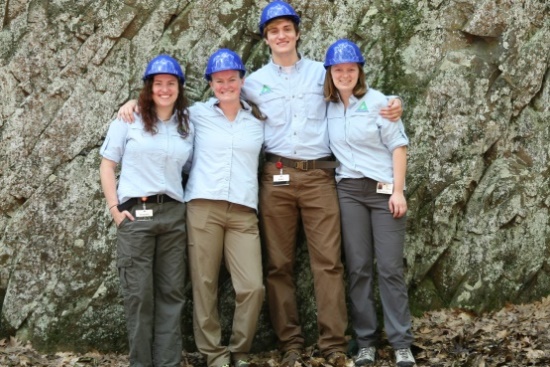 close
How to make a gift to McLean
Donations of all sizes, small and large, enhance quality of life, support expert and compassionate medical care, and sustain independence and quality of life.
The McLean Development Office is part of the McLean Affiliates, a 501 (c)(3) not-for-profit organization.
Make Your Gift Online
We make it easy to donate to McLean through a secure online contribution. We accept MasterCard, Visa and American Express.
To Donate by Check
Please make your check payable to McLean and send it to: McLean Development Office, 75 Great Pond Road, Simsbury, CT 06070
To Make a Gift of Stock.
It's easy to make a stock gift to McLean. Give us a call and we'll provide you or your broker with the information needed to complete the transaction. Your gift will be credited on the day it's received and will be valued at that day's mean average. For more information or to make a stock donation, please call 860-658-3702 or email vickie.dirienzo@mcleancare.org.
To learn more about making a gift or to explore planned giving options please contact the McLean Development Office at 860-658-3702 or complete the Contact Us form and direct your comments and questions to Giving Opportunities.
Gifts that Keep On Giving
Planned gifts are hard at work, every day and in every way. These gifts provide quality-of-life programs for the entire McLean community. For more information please visit Gifts that Keep on Giving.
McLean Development Committee
David J. Bordonaro (President, McLean)
Debra Feldman
Judith A. Fitzgerald
Robert K. Griffin
Rebecca May
Mark Murnane
Brewster Perkins
Victor Rush
Senator George P. McLean Legacy Society
The Senator McLean Legacy Society recognizes individuals who've included McLean Health Care or the McLean Game Refuge in their will or through a planned gift.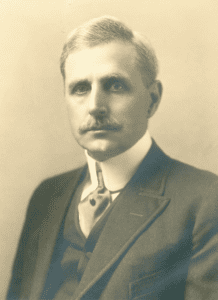 Senator McLean cared deeply about the health and vitality of our community and the protection of wildlife.
His grand and encompassing vision continues to thrive, thanks to McLean's donor community.
Our members share in the mission and vision of Senator McLean.
There are so many ways to enhance life with a legacy gift to McLean. Tell us what really matters to you, and we'll work together to create your lasting legacy. Every gift is significant, because even a modest bequest will grow substantially over time. Learn more about legacy gifts by visiting Gifts that Keep on Giving.
To begin a conversation today, call Vickie Dirienzo, CFRE in the McLean Development Office, 860-658-3702.
Donor Publications
"When we give cheerfully and accept gratefully, everyone is blessed."
– Maya Angelou
Your Generosity Makes a Difference!
Your generous gift has a profound effect on those it touches. You'll feel good knowing it offers comfort and companionship. It provides strength, stability and confidence to regain independence. It encourages personal growth. It uplifts and inspires.
There are many areas to which you can direct your gift, including:
McLean Health Care
The Village at McLean
McLean Outdoor Enhancement
McLean Hospice
McLean Home Care
McLean Assisted Living
McLean Skilled Nursing
McLean Memory Care
McLean Rehabilitation Services
Meals on Wheels
McLean Game Refuge
Patient Personal Needs Fund
Memory Care and Hospice Volunteer Programs
Patient Life Enhancement Fund
McLean Benevolent Fund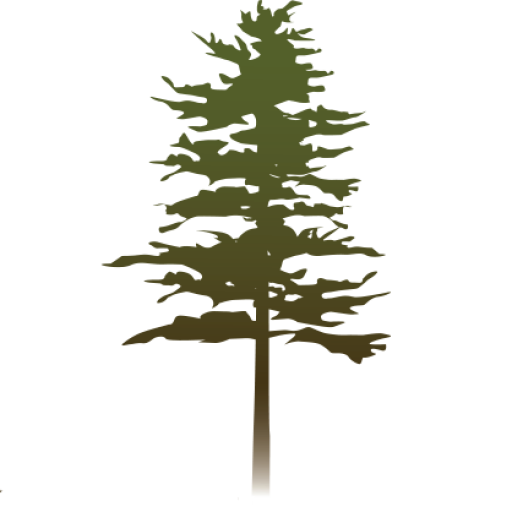 Make Your Gift in Honor of Your Caregiver
Do you recall your McLean caregiver with affection and gratitude? The McLean Grateful Patient program provides a meaningful way to make your gift in honor of your caregiver. Let us know the name(s) of the caregiver(s) you wish to honor, and we'll inform them of your kind gift. (Don't worry if you don't remember last names — we'll figure it out!) Send gifts and notes to: McLean Development Office, 75 Great Pond Road, Simsbury, CT 06070.
Honor the Memory of Your Loved One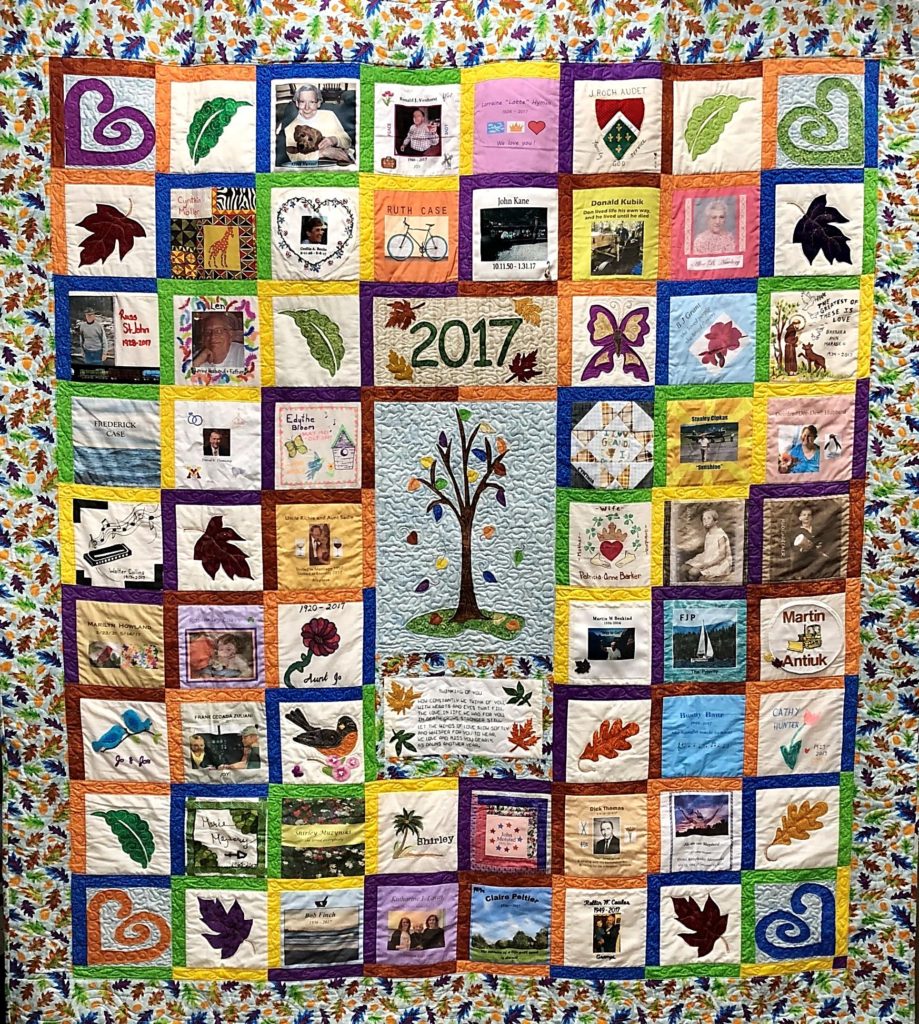 In lieu of flowers, you can choose to make donations in a loved one's memory. 
You can also designate which fund you'd like the gifts to be directed to.
Send memorial gifts to: McLean Development Office, 75 Great Pond Road, Simsbury, CT 06070.
Senator George P. McLean Legacy Society Members
We gratefully acknowledge the generosity and compassionate foresight of our Legacy Members.
Anonymous (8)
Marion Atwater
Janet S. Barnes
Daniel P. Brown, Jr.
Bruce Cagenello
Dorothy Cagenello
Porter Downey
Betty Downey
Robert M. Ellis
Lynda Godkin
Barbara Hartwell
Dorothy Ianzito
Fred Kaprove
Mae Kaprove
Louine King
Gloria Knierim
Mavis E. Lenentine
Peg Lindberg
Nancy Mixter
Bernardine Morris
Beverly Payne
David Payne
Arthur Phillips
Margaret Preli
Belle K. Ribicoff
Douglas Riggs
Heidi Eddy Riggs
Mary Sargent
Fay Shea
John Wilson
Penny Wilson
Pamela Gates Wright
Richard Wright
Jerome Yocious
Kathy Yocious
Anonymous (2)
Adrienne Allen
Juliette Anderson
Samuel Atwater
Marcus Bassevitch
W. Mason Beekley
Howard Berg
Joseph Bidwell
Julia Bonczek
Raymond Bonczek
Eleanor Bradley
Raymond Bradley
Florence H. Bredahl
Arthur Burkholder
Arthur Carling
Bob Carlisle
Carol Carlisle
Eric Carlson
Stuart Carlson
Thomas Caruso
Elizabeth Cathles
Helen Cichon
Anna Clark
David Clark
Marion Cole
Richard H. Cole
Ellen Collins
Faith Collins
Lois Comstock
Burwell Dodd
Arlene Duley
Grace Ellsworth
Garwood Ferguson
Janet Newell Fisk
Mary V. Freeman
Dick Gates
Jody Gates
Raymond B. Green
Jewel Gutman
T. Stewart Hamilton
John Hartwell
Ken Hickey
Richard Hines
John Holtz
Wayne D. Hudson
Leonard Ianzito
Sheldon J. Kahn
Chas King
Glenn Knierim
Roy F. Lagan
Lawrence Lederman
Marion J. Lederman
Chuck Lindberg
Leila H. Little
Kathleen Magowan
Robert Magowan
Elizabeth Mazzucchi
Viola D. Mildren
Cecile B. Mitchell
Worthington Mixter
John J. Moran
Miriam R. Nichols
Edith Odgen
Irma Parady
Shelia Phillips
Frederick Powell
June B. Prue
Irving S. Ribicoff
Marilyn Richardson
Michael P. Richardson
Eunice Roy
Rev. Norma Rust
Joseph Sargent
Alfred Schuyler
Muriel Schuyler
Katrine F. Siegal
Alice Sorant
Wesley T. Sorenson
Margaret B. Spencer
Marion Strindberg
Isabel B. Stubblebine
David Swicker
Alcide L. Tacy
Elizabeth Tesone
David Thornton
Alice Tooker
Dick Wagner
Lina Wagner
Stanley Walczewski
Elizabeth Wardinski
Mary Wilson
Contact Us
Send us your questions, comments or requests by using the form below. You can even request to schedule a virtual appointment for our brand new Expansion, our Independent Living, or our Assisted Living. Please fill out our request form, and one of our team members will be in touch with you shortly.
Explore our valuable resources that serve our area community. >>