HOSPICE CARE IN SIMSBURY, CT
Comfort and Dignity from Those Who Care
When focusing on how you live is your priority, think of McLean Hospice. With our-award winning team of dedicated providers, your care will be delivered with compassion and expertise. So when you know that in spite of the best medical interventions and treatments, life is limited, you can choose to focus on comfort and quality, and be empowered to make the very best of life's most important decisions. McLean Hospice creates calm out of chaos, providing effective and meaningful support to ease pain and embrace life.
Bring McLean's team to your home in the Farmington Valley and surrounding communities. McLean's highly experienced care team are available 24 hours a day, 365 days a year. Our entire supportive team is fully committed to delivering the utmost personalized patient care.
To learn more about how McLean Home Care serving Hartford County, CT and surrounding areas may be right for your personal needs, please fill out the request form or give us a call at 860-658-3954
McLean Hospice Virtually Hosts Families for the Annual Lights of Hope Memorial Service
Please join us here for this annual event honoring loved ones with thoughtful reflections, inspirational music, a candle lighting ceremony and the unveiling of this year's Memorial Quilt.
"Words cannot express the gratitude I have for the exceptional care my husband received from the entire Hospice team. Their service was beyond expectation. Without question, I would highly recommend McLean Hospice to anyone needing end-of-life support for both patient and family."
– McLean Hospice Family Member
Holistic Care for You and the People You Love
The McLean Hospice Care team responds nonjudgmentally to individual needs and concerns to provide physical, social and emotional well-being – all while maintaining your loved one's personal dignity. They're also a specially trained LGBT inclusive organization.
For family members and caregivers, we offer support and education to help them better understand what's happening at any particular point in time and what to expect moving forward. Bereavement services and support are also available for up to 13 months.
Together, we provide comfort, care and support for the human spirit when it counts the most.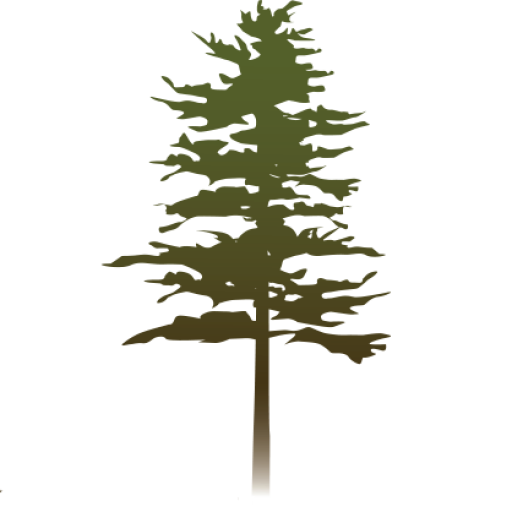 The McLean Hospice Care Team includes
Registered Nurses – experts in pain and symptom management
Social Workers – assist with the emotional aspects of having a terminal illness as well as finding additional resources for suppor
Spiritual Counselors – assist your loved one, your family and caregivers in coping with the mix of emotions that can accompany a terminal diagnosis
Home Health Aides – provide hands-on care with things such as personal care or light housekeeping on an intermittent basis
Specially Trained Volunteers – provide social support and companionship
Physical, Occupational and Speech Therapists
Dieticians
McLean Hospice and Palliative Care specializes in:
End-of-life care in your home, Assisted Living or Skilled Nursing community
Understanding the unique needs of those with Alzheimer's or other forms of dementia, heart disease, kidney disease, pulmonary disease and cancer
Pain and symptom management
Supporting the emotional and spiritual needs of patients and families
Complementary treatments such as massage, Reiki, music and pet therapies
Our team of highly experienced professionals that consists of Hospice RNs, Licensed Social Workers and Spiritual counselors with specialty training in hospice and palliative care as well as grief and loss
Specialized training and expertise allow our team to develop a plan with your doctor to anticipate your needs and treat pain and other symptoms proactively
We are a well-established (over 30 years), not for profit full service, Medicare certified hospice program which delivers high quality end of life care, with a focus on the individual patient and family
Hospice Medical Director who is board certified physician in Hospice as well as Internal Medicine
Consistently exceed local and national benchmarks for Caregiver Satisfaction, rating us 9 or 10 out of 10 and recommending our agency to family or friends
See how we compare
Find out more about our compassionate Hospice care serving Hartford County and surrounding areas by filling out the request form.
"Thank you all for the compassionate care you provided to our mother and our family. We never felt alone through our journey because of McLean."
— 
McLean Hospice Family Member
"You are truly special people."
— 
McLean Hospice Family Member
"Thank you from the bottom of my heart for the wonderful care you all provided for my mother. She loved you very much!"
— 
McLean Hospice Family Member
McLean Hospice Care is Available Throughout Surrounding Communities
Avon
Bloomfield
Burlington
Canton
Collinsville
East Granby
Elmwood
Farmington
Granby
North Granby
Simsbury
Tariffville
Weatogue
West Granby
West Hartford
Windsor
close
Is Hospice a place?
McLean Hospice care takes place wherever the need exists – usually this is in the person's own home, but sometimes in a Skilled Nursing or Assisted Living community.
Is Hospice only for those who are dying?
As a family-centered concept of care, McLean Hospice care focuses as much on the family as on the person receiving care. Hospice is able to provide the full benefit of services when we are involved earlier. It is not just for the last few days or weeks of life. Hospice is ready to help provide comfort and an improved quality of life.
Contact Us
Send us your questions, comments or requests by using the form below. You can even request to schedule a virtual appointment for our brand new Expansion, our Independent Living, or our Assisted Living. Please fill out our request form, and one of our team members will be in touch with you shortly.