SENIOR LIVING CAREERS IN SIMSBURY, CT
A Sense of Pride, A Sense of Purpose 
Join our extraordinary team at McLean in Simsbury, CT, and experience the satisfaction of knowing your work actually makes a difference. You'll be part of a talented group that truly enjoys what they do and takes care of one another like family.
From the top on down, we roll up our sleeves and work together as trusted guides for our amazing residents and their families. We're committed to our legacy of caring and you can feel it in the air every day. It's meaningful. It's supportive. It's real. To see for yourself, watch our Life at McLean and Staff and Resident Testimonial videos.
If you have any questions about current or future job openings, please call us at 860-658-3724 or email us at employment@mcleancare.org and we'll be happy to discuss your career opportunities at McLean. Or, print out and complete the application. Then, scan and email it back to employment@mcleancare.org or mail it to:
McLean Human Resources
75 Great Pond Road
Simsbury, Ct 06070
Here on our beautiful campus in the heart of pristine nature, you'll have the chance to learn and grow.
Our staff enjoys coming to work each day! "Our whole philosophy here is one of caring. We are a family."
– McLean RN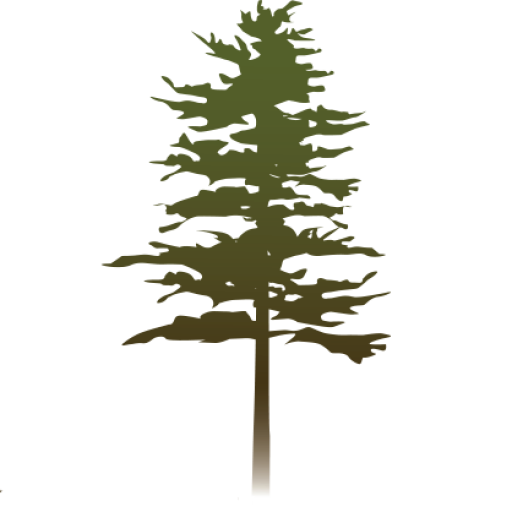 Employee Benefits Include
Competitive pay
Comprehensive benefits program
Generous Paid Time Off
Flexible working schedule
close
Certified Nurse Aides - for Long Term Care and Assisted Living
We are looking for caring and compassionate certified nurse aides (CNAs) to offer top notch care for our residents. We offer excellent patient to aide ratios along with a supportive, friendly, team environment with patient centered care – always the goal. Located in beautiful Simsbury – we are a 15-20 ride from Bloomfield, Hartford/West Hartford, Torrington, Canton, Avon, Bristol, Burlington, Farmington and Winsted. We are a 5-star CMS rated facility celebrating 50 years of excellence in 2021!
32 hour eves 3p-11:30a – long term care and/or assisted living
32 hour nights 11p-7:30a – assisted living
32 hour days – 7a-3:30p – post-acute and/or long term care
Every other weekend and per diem positions are available
Teamwork, respect, honesty, helpful, good, caring, dedicated, empathy, loving – just some of the words used by our employees to describe whey they enjoy working at McLean!
We offer full benefits including a paid retirement plan, Medical, Dental, Vision and Life Insurance along with 3 weeks of PTO and 6 paid holidays. We have a 25% weekend differential with competitive hourly pay rates. Call us today to see why McLean care is the best care!
Rotating two-week schedule including every other weekend and a yearly holiday rotation schedule
Must be able to work well with all team members
Computer skills are necessary for CNA documentation
Dishwasher
Dishwasher – 30 hours weekly – day/eve schedule includes every other weekend.  Operate the dishwasher to clean all chinaware, silverware and cooking utensils.  Scrub pots and pans, re-stock supplies and maintain sanitary standards at all times.
Dining Room Servers
Dining Room Servers  – evenings 4-7pm – serve meals to our residents, cleaning and re-setting of dining tables, washing dishes.  Responsible to deliver good customer service always with a smile!
NEW - Physical Therapist - Home Care
40 hours weekly for an experienced physical therapist to deliver care to our home care patients in the Farmington Valley, Suffield, Granbys and West Hartford areas.  Monday – Friday with an occasional weekend rotation.  Full benefits: Medical, Dental, Life, Disability, Paid Time Off, Retirement and a comfortable work/life balance.
NEW - Home Care and Hospice RNs
Per diem – can work 2-3 days a week – laptops provided along with mileage reimbursement and on call rotation.
MSW for Home Care and Hospice
Per diem hours – must have weekday availability.  Mileage reimbursement.  
NEW - RN Evening Supervisor
We have an opening for a 32 hour RN Evening Supervisor – 3pm-11:30pm – with an every other weekend rotation.  Candidate must have prior experience in post-acute and long term care settings.  Full benefits along with a 25% weekend differenial.  Comfortable and friendly workplace – no agency staffing.  Must be a committed team member always focused on patient centered care.  We have a lot to offer – come and see what McLean is all about!
RN Charge Nurse - Post-Acute
32 hour opening 7-3:30 with an every other weekend rotation.  Must have previous post-acute or recent med/surg experience.  Medical, Dental, Life Insurance, Paid Time Off, Retirement and Disability.  Be a part of an experienced and dedicated interdisciplinary team working to get our patients strong and ready to return to their homes.  Generous 25% weekend differential.
NEW - Housekeeper
Evenings 2:30p-11p incoudes every third weekend rotation.  Cleaning of common areas along with deliveringand stocking of supplies to neighborhoods.  Answering services calls from staff for assistance.  Full benefits.
NEW LPNs/RNs for Assisted Living Eves
Care for our residents in our Assisted Living 2-8p or 4-11p eves and weekends.  Part-time hours – flexible to work around your schedule.
RNs - Per diem
Per diem RNs needed for all 3 shifts.  We do not use agency staff – but utilize our own per diem staff to cover vacations, FMLAs etc.  Genereous rate of pay plus evening, night and weekend differentials.  Can schedule weekly or monthly – your choice!  
Life Enrichment Director
We are looking for a Life Enrichment Director to join our team here at McLean!  This position is responsible for the development and delivery of recreation and volunteer programs/services to create opportunities for resident engagement, involvement and choice in the McLean Health Center which includes Assisted Living, SNF and Post-Acute Rehabilitation.  The Director should be organized, creative, adaptable and able to collaborate with the clinical care team and Boundless Lifestyle Director to ensure that the residents in the community have activities designed to motivate, stimulate and improve their quality of life and bring joy to each and every day.  40 hours weekly with full benefits.  Bachelor's degree required.  Excellent interpersonal skills along with previous supervisory experience. 
Contact Us
Send us your questions, comments or requests by using the form below. You can even request to schedule a virtual appointment for our brand new Expansion, our Independent Living, or our Assisted Living. Please fill out our request form, and one of our team members will be in touch with you shortly.
Meet our dedicated leadership team. >>