Long-Term Care Services We Provide
A fully certified physician specializing in physical and medical rehabilitation
Registered nurses, licensed practical nurses and certified nursing assistants with special training as geriatricians
Post-surgical care
Orthopedic and neurologic rehabilitation
On-site physical, speech and occupational therapies
Care coordination and community transition support
Medication administration
IV therapies
Post-surgical care
Wound care management
Wellness programs to stimulate mind, body and spirit
Palliative and hospice care
Coordinate scheduled transportation to medical appointments
Dietary and nutrition specialists
McLean is Medicare-certified and accepts direct admissions into our health care services.
close
When is Long-term Skilled Nursing necessary?
Long-term care is needed when 24-hour skilled nursing attention is required to enable you or your loved one to live life happily, safely, inspired and fulfilled.
What should I look for in a Long-term Skilled Nursing community?
First, determine your needs. Most Health Services and Long-term Skilled Nursing communities offer both long-term health care and short-term rehab/therapy services. If the need is for long-term care, you'll want to be sure the surroundings are comfortable. The team members, food and recreation opportunities should all be high-quality. If the need is for rehab, ask about the success rates in dealing with this particular diagnosis. Tour the building and the rehab area, using all your senses to make an assessment: Does it smell clean? Are the rooms and work areas cluttered? How appetizing is the food? In what ways do the team members interact with residents? Do the other residents seem content? What kind of activities are on the monthly calendar? Can you review a sample menu? These details will help you make a decision.
Contact Us
Send us your questions, comments or requests by using the form below. You can even request to schedule a virtual appointment for our brand new Expansion, our Independent Living, or our Assisted Living. Please fill out our request form, and one of our team members will be in touch with you shortly.
close
Auxiliary Membership
The McLean Auxiliary relies upon its members for charitable support and the contribution of time. To become an Auxiliary Member, fill out our application  Membership Brochure 2021-22
Our Activities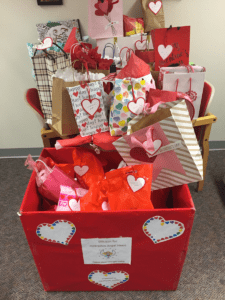 All volunteer-run gift shop
Membership socials
Fundraisers
Bake sale
Casino games for residents
Dining room holiday flower arranging with residents
May Day and Veterans Day flowers for all Health Center residents
Holiday gift wrapping for residents
Art lounge (different artist each month)
Strawberry Festival awarding annual grants and scholarship
Angel Hearts Gifts — Valentine gifts for all residents
Scholarship program
Artists reception for residents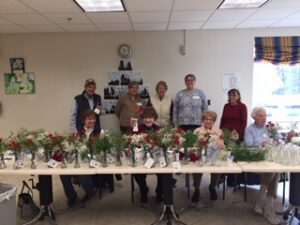 The McLean Auxiliary Gift Shop
Our gift shop is for one-stop shopping.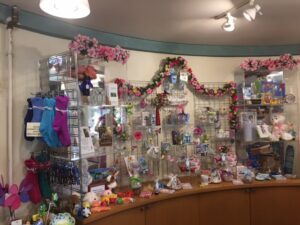 We guarantee you'll find something for someone you love — and you, too! Even better, your purchase is a gift that keeps on giving. The store is run entirely by volunteers, and purchases support a multitude of activities and needs for McLean residents.
The shop is located in the lobby of the McLean Health Center and is open:
Monday through Friday: 1 p.m. – 4 p.m.
Saturday: Noon – 3 p.m.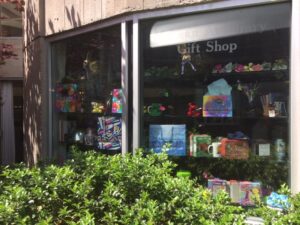 If you're interested in volunteering in the gift shop,please contact the Auxiliary at McLean.Auxiliary@mcleancare.org or call 860-658-3710.
The McLean Auxiliary Annual Scholarship Award
The McLean Auxiliary awards an annual scholarship up to $1,500 to an employee or child of an employee who's pursuing a post-high school education in a medical or health care-related field.
Applications are available to employees in the McLean Human Resources office.  Application can be made at any time. Decisions will be made annually during the last week of July.  If granted assistance will be paid after successful (grade C or better) completion of the course.  
The McLean Auxiliary will announce winners of the scholarship at their Membership Social in October.
The McLean Auxiliary Board Members
Ann ODonnell, President
Jane Stevenson, Vice President
Doris Rothe, Treasurer
Sandi Cady, Recording Secretary
Judy Fitzgerald, Corresponding Secretary
Colleen Casavant, 
Angela Cleveland 
Louise Polistena-D'Agosto
Carolyn Suffern
Carlene Rhea, McLean Liaison 
Meet our dedicated leadership team. >>