ASSISTED LIVING IN SIMSBURY, CT
The Right Support, The Right Way
Sometimes, everyone needs a little extra help. Sometimes they need more. At McLean, in Simsbury, CT, we offer true Assisted Living with all-inclusive pricing to provide you or your loved one with as little or as much help as you need.
Whether it's having support with things like dressing, personal care, medication management or housekeeping, or extra support with transfer and mobility assistance, we'll be here for you through all your care needs – all to help you continue to live your most independent lifestyle.
Find out how Assisted Living at McLean in Simsbury, CT, may be the perfect answer for you by filling out the request form or give us a call at 860-658-3786.
See what makes McLean one of the premier Assisted Living facilities in Connecticut.
Person-Centered First and Foremost
What sets our senior housing apart is our legacy of caring for people. It's the great sense of pride in the work we do and the longevity of our team. Our highly experienced team is on-site around-the-clock. They love what they do and it shows. They get to know you and your family deep down to create a personalized experience that supports your specific needs, likes and desires.
We're here to support our residents' emotional well-being as well as the physical. That's why we're so big on the importance of social connectivity. We want and encourage all our residents to get out and participate, be with peers and neighbors, to do what they love, to still explore, enjoy nature and the Hartford County, CT, community and beyond.
"The standards McLean is maintaining are beyond exceptional – especially during these unprecedented times. The team puts such a high priority on transparency. I am so grateful that my mother is receiving the best care possible with such caring people."
— Family Member of Assisted Living Resident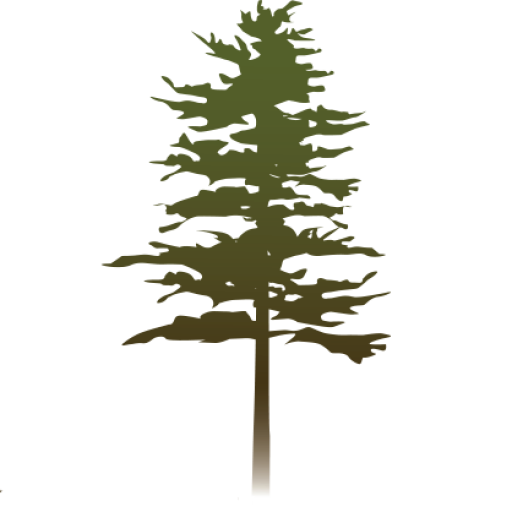 Connect with the World Around You
Want to get out and do something fun and enriching? One of the many ways you can do this is through our unique relationship with the Cobb Montessori school we visit twice monthly. Our residents have forged a lovely partnership with young children ages 4 to 6 where they share in songs, read stories and do projects together. The children visit McLean a few times a year, too.
You can enjoy time with friends in our lively common spaces or in an exercise class. Attend a cultural event in Simsbury or a play in Hartford. Treat yourself to wonderful restaurants and explore the many inviting shops in the area. Engage with others at our numerous on-site educational and social programs and events. However you like to spend your time, you'll have the right support that empowers you to get out and live the life you love.
Listen as Carlene Rhea, Director of Assisted Living and Resident Services talks to Ray Dunaway and Joe D'Ambrosio on WTIC AM radio, about COVID-19 safety protocols in place at McLean Assisted Living and Memory Care communities, and how we are continuing to provide a safe and enriching life for our residents each day.

Is Your Loved One Ready for Assisted Living?
Watch our expert panel to learn how to recognize the signs and how residents are leading their most independent lives possible at McLean.
Explore Assisted Living at McLean from the comfort of your own home and see how we give residents the opportunity to live their most independent lifestyle.
Some of the Services and Conveniences Our Enriching Lifestyle Include
All-inclusive pricing
Restaurant-style, cooked-to-order dining with three meals daily
Support with the activities of daily living, including transfer or mobility assistance
Primary care physician services
Medication management by an RN
Dentistry, podiatry, audiology and psychology services
Wellness assessments
Dedicated memory care support provided by certified care partners
Maintenance
A full range of recreational, cultural, wellness and educational programs
Social events, programs and volunteering opportunities
Oversight by a medical director, nurse practitioner and registered dietician
On-site therapy services
Scheduled transportation to appointments, outings, shopping and more
Housekeeping, personal laundry and linen service
Complete peace of mind
Security
close
How do I know when someone needs Assisted Living?
Depending on the circumstances of your situation, or that of your loved one, needs can be matched to the right level of assistance. When help with daily tasks is needed, such as taking medicines, bathing, dressing, meals, transportation and/or housekeeping, or if safety is a concern, an assisted living residence can be the answer. Trained professionals provide this assistance while helping preserve an individual's independence. If concerns are identified by a resident, loved one, friends, neighbors or team members, our interdisciplinary team will coordinate a meeting with the resident and family to explore options. We do this together.
What if my loved one needs more than is provided in Assisted Living?
This is the idea behind the continuum of care. In addition to Assisted Living, McLean offers memory care for those suffering from Alzheimer's or another form of age-related dementia. Then there is Skilled Nursing care. In addition to regular wellness evaluations, Skilled Nursing care at McLean offers licensed, comprehensive, round-the-clock care for those recovering from illness or injury or needing more long-term supervision and care.
Contact Us
Send us your questions, comments or requests by using the form below. You can even request to schedule a virtual appointment for our brand new Expansion, our Independent Living, or our Assisted Living. Please fill out our request form, and one of our team members will be in touch with you shortly.
Explore boundless ways to live exceptionally well. >>