Our Active, Person Centered Lifestyle Includes
Consistent routines and familiar joys that reassure and help make each day a good day
Recognition that individual preferences are as important as hands-on care
Special activities and social programming
iPods programmed with favorite music specific to their generation
Group exercise to help maintain motor coordination
Beautiful new and secure courtyard to spend time outdoors
Meaningful, personalized programs that recognize residents' passions
Participation in daily routines of neighborhood life
Active family participation
Memory Care residents at McLean greatly benefit from the care and compassion of our specialized volunteer program. Highly trained in dementia care, our dedicated volunteers know how to engage with someone with memory loss. Residents are matched with a compatible volunteer who offers companionship and shares in activities like reading, going for walks in our beautiful courtyard, and engaging them in the things they enjoy.
Developed through a partnership with the Alzheimer's Association, McLean's Memory Care Training Program was the first program of its kind in the country.
The next Memory Care Training Program will take place on September 27 and September 28, 2023, from 9:00 a.m. to 1:00 p.m. at McLean's Health Center, 75 Great Pond Road, Simsbury.
To become a volunteer, complete this form. To request a volunteer, please call 860-658-3941.
To learn more about McLean's Memory Care services, please fill out the request form.
close
How does Memory Care differ from Assisted Living?
Memory loss, whether from Alzheimer's or other forms of dementia, affects more than just one person. We work not only with individuals but also with family members and caregivers to provide the perfect balance of respect and care from day to day. Memory Care residences and common areas in McLean are carefully designed to ensure residents feel safe and secure. Our program is structured to build confidence in an environment that promotes choice and celebrates accomplishments through familiar schedules and surroundings.
What's the difference between Alzheimer's disease and dementia?
Dementia refers to the loss of cognitive functions (thinking, reasoning, the ability to remember) that are severe enough to interfere with a person's daily functioning. This group of symptoms is not a disease per se, but may accompany certain diseases or conditions. Dementia is irreversible when caused by disease or certain injuries. It may be partially or fully reversible when caused by drugs, alcohol, depression or imbalances in certain substances, such as hormones or vitamins. Alzheimer's disease is the most common form of dementia. It's a progressive, degenerative disease of the brain, characterized by loss of function and death of nerve cells in several brain areas, leading to loss of recent memories and new learning first, and eventually old memories, too.
Contact Us
Send us your questions, comments or requests by using the form below. You can even request to schedule a virtual appointment for our brand new Expansion, our Independent Living, or our Assisted Living. Please fill out our request form, and one of our team members will be in touch with you shortly.
close
Auxiliary Membership
The McLean Auxiliary relies upon its members for charitable support and the contribution of time. To become an Auxiliary Member, fill out our application  Membership Brochure 2021-22
Our Activities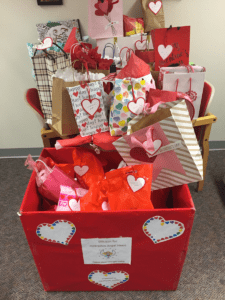 All volunteer-run gift shop
Membership socials
Fundraisers
Bake sale
Casino games for residents
Dining room holiday flower arranging with residents
May Day and Veterans Day flowers for all Health Center residents
Holiday gift wrapping for residents
Art lounge (different artist each month)
Strawberry Festival awarding annual grants and scholarship
Angel Hearts Gifts — Valentine gifts for all residents
Scholarship program
Artists reception for residents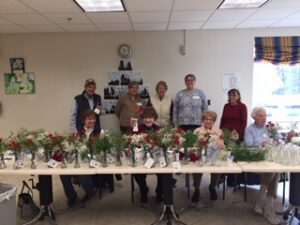 The McLean Auxiliary Gift Shop
Our gift shop is for one-stop shopping.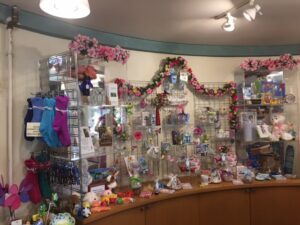 We guarantee you'll find something for someone you love — and you, too! Even better, your purchase is a gift that keeps on giving. The store is run entirely by volunteers, and purchases support a multitude of activities and needs for McLean residents.
The shop is located in the lobby of the McLean Health Center and is open:
Monday through Friday: 1 p.m. – 4 p.m.
Saturday: Noon – 3 p.m.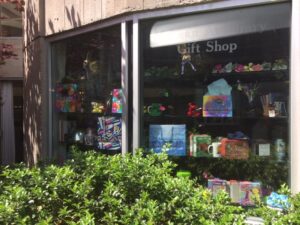 If you're interested in volunteering in the gift shop,please contact the Auxiliary at McLean.Auxiliary@mcleancare.org or call 860-658-3710.
The McLean Auxiliary Annual Scholarship Award
The McLean Auxiliary awards an annual scholarship up to $1,500 to an employee or child of an employee who's pursuing a post-high school education in a medical or health care-related field.
Applications are available to employees in the McLean Human Resources office.  Application can be made at any time. Decisions will be made annually during the last week of July.  If granted assistance will be paid after successful (grade C or better) completion of the course.  
The McLean Auxiliary will announce winners of the scholarship at their Membership Social in October.
The McLean Auxiliary Board Members
Ann ODonnell, President
Jane Stevenson, Vice President
Doris Rothe, Treasurer
Sandi Cady, Recording Secretary
Judy Fitzgerald, Corresponding Secretary
Colleen Casavant, 
Angela Cleveland 
Louise Polistena-D'Agosto
Carolyn Suffern
Carlene Rhea, McLean Liaison 
Learn more about our history and leadership. >>