MEMORY CARE FOR SENIORS WITH DEMENTIA IN SIMSBURY, CT
Comfort, Quality and Peace of Mind
Watching and worrying about someone you love progress through the stages of memory loss takes an emotional and physical toll on everyone involved. Finding the right place that provides trusted Alzheimer's care and dementia care that feels like home is a top priority.
At McLean Health Center in Simsbury, CT, you can rest assured that your loved one will receive the highest quality Memory Care. Unlike most traditional Memory Care communities in Connecticut, we believe in a less inhibiting, more enriching method to memory support. Our design and approach, coupled with cutting-edge technology, can enhance your loved one's abilities and empower them to lead an engaging, fulfilling lifestyle.
Memory Care at McLean offers a warm, secure, barrier-free family environment where your loved one will feel comfortable, welcome and understood.
Personalized Care on a Higher Level
Every day, residents and team members bond like a close-knit family. Your loved one will be cared for by a highly trained care team and CNAs certified in dementia care by the Alzheimer's Association. We're also working toward certifying every single employee who works on our campus.
Residents here are surrounded by the familiar, smiling faces of a care team that takes the time to really get to know them on a personal level and help them stay active. They get to know their routines, their likes and dislikes, the activities they enjoy, even the outfits they like to wear most. In addition, the longevity of our team helps ensure a higher level of continuity, quality care and service that promotes dignity, independence and respect.
It's the kind of care and security your loved one deserves with the peace of mind you need.

McLean Assisted Living was the very first accreditation recipient of the Purple Flag, in the State of CT, in recognition of outstanding dementia care. The Purple Flag for Dementia Care program is a collaboration of the Institute for Senior Living Education, the CT Assisted Living Association and the CT Alzheimer's Association, with the overall goal of achieving a higher quality of life for persons with dementia.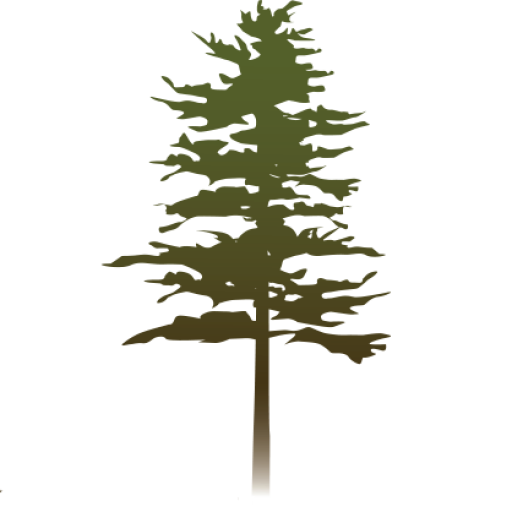 Licensed nursing team members on-site 24/7
High level of team members presence and engagement
On-site physical, speech and occupational therapies
Restaurant-style dining with three meals daily
A small, intimate, secure neighborhood where residents bond, share and enjoy a family feeling
Program director with extensive experience in Alzheimer's/dementia care
Maintenance
Wellness nurse who oversees daily care for each resident
Assistance with activities of daily living
Medication administration
Cognitive therapy to boost brain function and strengthen the mind
Available transportation
Housekeeping, personal laundry and linen service
Our Active, Person Centered Lifestyle Includes
Consistent routines and familiar joys that reassure and help make each day a good day
Recognition that individual preferences are as important as hands-on care
Special activities and social programming
iPods programmed with favorite music specific to their generation
Group exercise to help maintain motor coordination
Beautiful new and secure courtyard to spend time outdoors
Meaningful, personalized programs that recognize residents' passions
Participation in daily routines of neighborhood life
Active family participation
Memory Care residents at McLean greatly benefit from the care and compassion of our specialized volunteer program. Highly trained in dementia care, our dedicated volunteers know how to engage with someone with memory loss. Residents are matched with a compatible volunteer who offers companionship and shares in activities like reading, going for walks in our beautiful new courtyard and reengaging them in the things they like.
Developed through a partnership with the Alzheimer's Association, the Health Center at McLean is the only place in the country to offer this highly recognized program. To become a volunteer, complete this form or to request a volunteer please call 860-658-3941.
To learn more about McLean's Alzheimer's/dementia care services in Hartford County, please fill out the request form.
close
How does Memory Care differ from Assisted Living?
Memory loss, whether from Alzheimer's or other forms of dementia, affects more than just one person. We work not only with individuals but also with family members and caregivers to provide the perfect balance of respect and care from day to day. Memory Care residences and common areas in McLean are carefully designed to ensure residents feel safe and secure. Our program is structured to build confidence in an environment that promotes choice and celebrates accomplishments through familiar schedules and surroundings.
What's the difference between Alzheimer's disease and dementia?
Dementia refers to the loss of cognitive functions (thinking, reasoning, the ability to remember) that are severe enough to interfere with a person's daily functioning. This group of symptoms is not a disease per se, but may accompany certain diseases or conditions. Dementia is irreversible when caused by disease or certain injuries. It may be partially or fully reversible when caused by drugs, alcohol, depression or imbalances in certain substances, such as hormones or vitamins. Alzheimer's disease is the most common form of dementia. It's a progressive, degenerative disease of the brain, characterized by loss of function and death of nerve cells in several brain areas, leading to loss of recent memories and new learning first, and eventually old memories, too.
Contact Us
Send us your questions, comments or requests by using the form below. You can even request to schedule a virtual appointment for our brand new Expansion, our Independent Living, or our Assisted Living. Please fill out our request form, and one of our team members will be in touch with you shortly.
Learn more about our history and leadership. >>