Contact Us
Send us your questions, comments or requests by using the form below. You can even request to schedule a virtual appointment for our brand-new Expansion, our Independent Living or our Assisted Living. Please fill out our request form, and one of our team members will be in touch with you shortly.
THE PREMIER SENIOR LIVING COMMUNITY IN SIMSBURY, CT
Putting You at the Core of All We Do
As a not-for-profit provider of senior living and health care in Connecticut, you can be assured that everything we do, every decision we make is focused on bettering the lives of our residents, their families, team members and the community we serve – today and in the future.
This shared philosophy guides us as we create a person-centered environment where people are proud to live and work in Simsbury and Hartford County, CT. This comprehensive, holistic approach is integrated into all our services. No matter which lifestyle or service is right for you, we offer something for everyone with a promise of customized attention, care, and service to help you achieve personal satisfaction and happiness.
To uphold our philosophy, we commit to:
Continuous self-examination and opportunities for new growth and development
Recognizing change as a continuous journey
Providing excellent medical care
Making you the center of your own decision making
Knowing you as a unique individual and nurturing your spirit, mind and body
Working with you and your family to help ensure you live your life at McLean according to your wishes
We look forward to an ongoing journey of being a positive, enriching social and learning environment that optimizes the quality of life for you, your family, our team members and the community at large.
INDIVIDUALITY: Each person we serve will always be treated as an individual with unique strengths and needs. INDEPENDENCE: Our services will always focus on helping each person maintain his or her highest level of functioning, independence and freedom of choice in the most supportive setting possible. RESPECT AND DIGNITY: We're absolutely committed to treating each person with kindness, sensitivity and respect while protecting his or her welfare and dignity. SERVICE EXCELLENCE: We'll always strive to provide service of the highest quality and excellence. CONTINUUM: There's no one answer to the needs of everyone. McLean will always provide or work with others to offer a full range of services designed to meet the unique needs of each individual we serve.
Our legacy of caring for people and nature is a testament to our namesake, Senator George P. McLean.
Senator George P. McLean, who was born in 1857 in Simsbury, Connecticut on a farm called the Homestead. Located on Firetown Road, Homestead was built in 1809 by George's grandfather, Allen McLean, pastor of the Congregational Church. What is now the Hop Meadow Country Club clubhouse was originally the Homestead barn. The original home, called Holly Hill, is now home to Governor's House nursing home.
After working as a newspaper reporter and then as a bookkeeper at Trinity College, Senator McLean worked and studied law in the law offices of Henry C. Robinson in Hartford; was admitted to the bar in 1882. He was elected to the Connecticut House of Representatives by the citizens of Simsbury for the session of 1883-84, served as U.S. Attorney for Connecticut from 1892-96, and was elected governor of Connecticut, serving from 1901-1903.
From 1911 until 1929 Senator McLean served three successive terms in the U.S. Senate. During this period, his deep interest in wildlife conservation inspired one of his many senatorial triumphs, the Migratory Bird Treaty Act of 1918. In 1929, he retired to his home in Hartford County, where he died on June 6, 1932.
His will is a living testimonial to his deep engagement with his region and its people. He made significant bequests to churches, schools, civic organizations and hospitals. He also left his land and an endowment, the McLean Fund, which was entrusted with the management of both the McLean Home and what is now the McLean Game Refuge.
The Senator also gave to the Simsbury and Granby area an extraordinary legacy through his gift of 3,200 acres of abandoned farms and woodlands, which is now the McLean Game Refuge. With it, he established an endowment, the McLean Fund, to support the preservation and stewardship of the land, as well as to create a unique and dynamic health care center.
The trustees of McLean have since added over 1,000 acres to the Refuge, thanks to the generosity of individuals, families and the state of Connecticut. Today, the McLean Game Refuge is home to over 60 species of trees, 200 bird species and a vast variety of reptiles, amphibians, fish and mammals – many of which are rare or endangered.
Senator McLean had a deep love of nature and for the health and wellbeing of all people. We're proud to bare name and to continue his legacy care.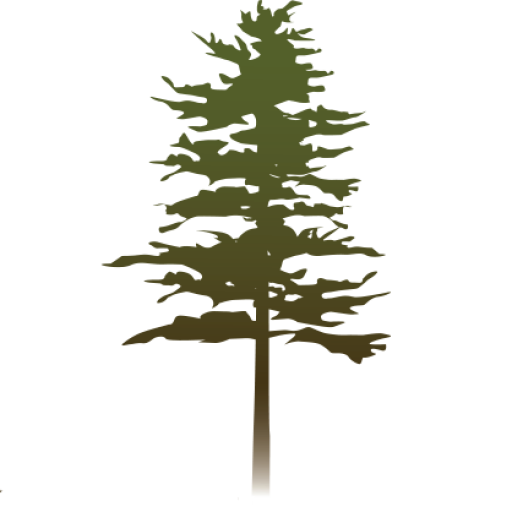 Quality and Patient Satisfaction
McLean doesn't just say we're good; we constantly measure quality data and patient satisfaction. Our acknowledgments include:
McLean's Health Center has an excellent reputation and strong quality measures in patient and family satisfaction.
McLean Post-Acute

 

Rehabilitation

 

is highly ranked among peer not-for-profit facilities in Connecticut, with the vast majority of patients giving excellent and good scores for "overall satisfaction."
McLean Home Care

 

is #1 among home care agencies in our service area for having the lowest rate of hospitalization for our patients, according to "Home Health Compare" outcomes at

 

medicare.gov.
We've been named a HomeCare Elite Top Agency numerous times. HomeCare Elite is an annual recognition of the most successful Medicare-certified home health care providers in the nation, ranking agencies in quality improvement and financial performance. For more information about HomeCare Elite, visit ocshomecare.
McLean

 

Outpatient Rehabilitation

 

therapy guests give McLean excellent scores for the degree to which the service met and exceeded their expectations.
LeadingAge®
 

Quality First
To ensure McLean continues its legacy of quality care, the trustees are committed to LeadingAge's Quality First Covenant, and have made the following pledge to maximize quality of life and care for older adults:
We're committed to achieving excellence in the quality of care and services provided to consumers and to earning the public's trust.

We believe that aging has a fulfilling purpose in life and that our society's elders have enduring value to family and community.

We believe that not-for-profit organizations have a special role in society to provide healthy, affordable and ethical aging services. Our objective is to provide the highest-quality and most compassionate care and services to the people we serve.

We believe that the field of aging services should adhere to applicable legal, ethical and professional standards that are based on stated values and policies in each of our organizations.

We believe that we should strive to offer programs and services that are based on contemporary research and knowledge to meet the needs of the people we serve, as well as paid and volunteer caregivers, to the best of our ability.
McLean Social Accountability
Beginning in 2016, McLean began a comprehensive inventory of programs, their costs and benefits. It was determined that in the 2016 fiscal year, the McLean Health Center served more than 2,443 individuals in Simsbury and the surrounding towns. This report is updated annually.
The charitable activities include Community Outreach, the Sorenson Smart House, support groups, memory care volunteers, education for the public, health screenings, Lights of Hope, a shred event, programs on downsizing, low income assistance, and Meals on Wheels among others.
In the 2018 Fiscal Year McLean personnel spent 17,000 hours implementing these charitable programs and activities for more than 3,000 individuals.  This translates to a cost for personnel and benefits of $412,244. The building use for all the Health Center programs totals $54,200, and other expenses add another $3,045,553. After excluding payments for those programs, McLean supported the programs through the Health Center with unreimbursed support in the amount of $3,511,997.
Read the Most Recent Full Report Social Accountability 2020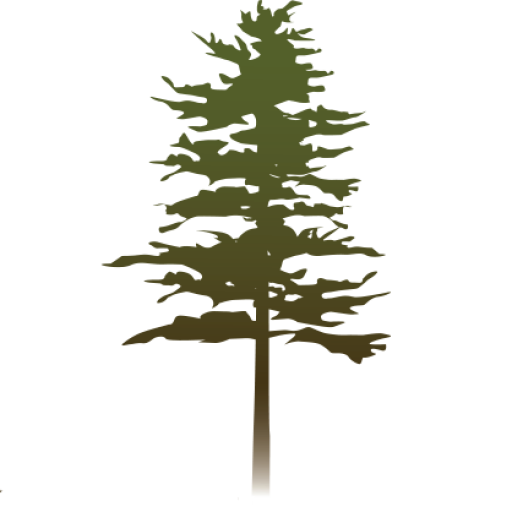 Trustees of the McLean Fund and Directors of McLean Affiliates, Inc. and the McLean Game Refuge:
Kathleen Alsgaard
R.N., Retired, Director of Clinical Programs and Services United Health Care
James Cox-Chapman
M.D., Chief Medical Officer, ProHealth Physicians
Jared Grise
The Dennis Group, LLC
Robert S. Hensley
Managing Partner, Robert Hensley & Associates, LLC
Michael Paine
Chair, President, Paine's Inc
Linda Schofield
Former Connecticut State Representative
Philip Schulz
Retired Managing Partner, PricewaterhouseCoopers
Mark Wetzel
President, Fiduciary Investment Advisors, LLC
Contact Us
Send us your questions, comments or requests by using the form below. You can even request to schedule a virtual appointment for our brand new Expansion, our Independent Living, or our Assisted Living. Please fill out our request form, and one of our team members will be in touch with you shortly.
Discover the enriching culture of our campus life. >>